Who doesn't want to clean smarter, faster and safer? Kaivac's innovative cleaning equipment helps you do just that from restroom floors, animal care facilities, hospitals, commercial kitchens and more. Say goodbye to the mop and bucket — Kaivac lets you clean faster and more effectively, giving your customers and employees the confidence that every hard surface is completely clean. That's called Kaivac clean.
Kaivac Means Clean Restrooms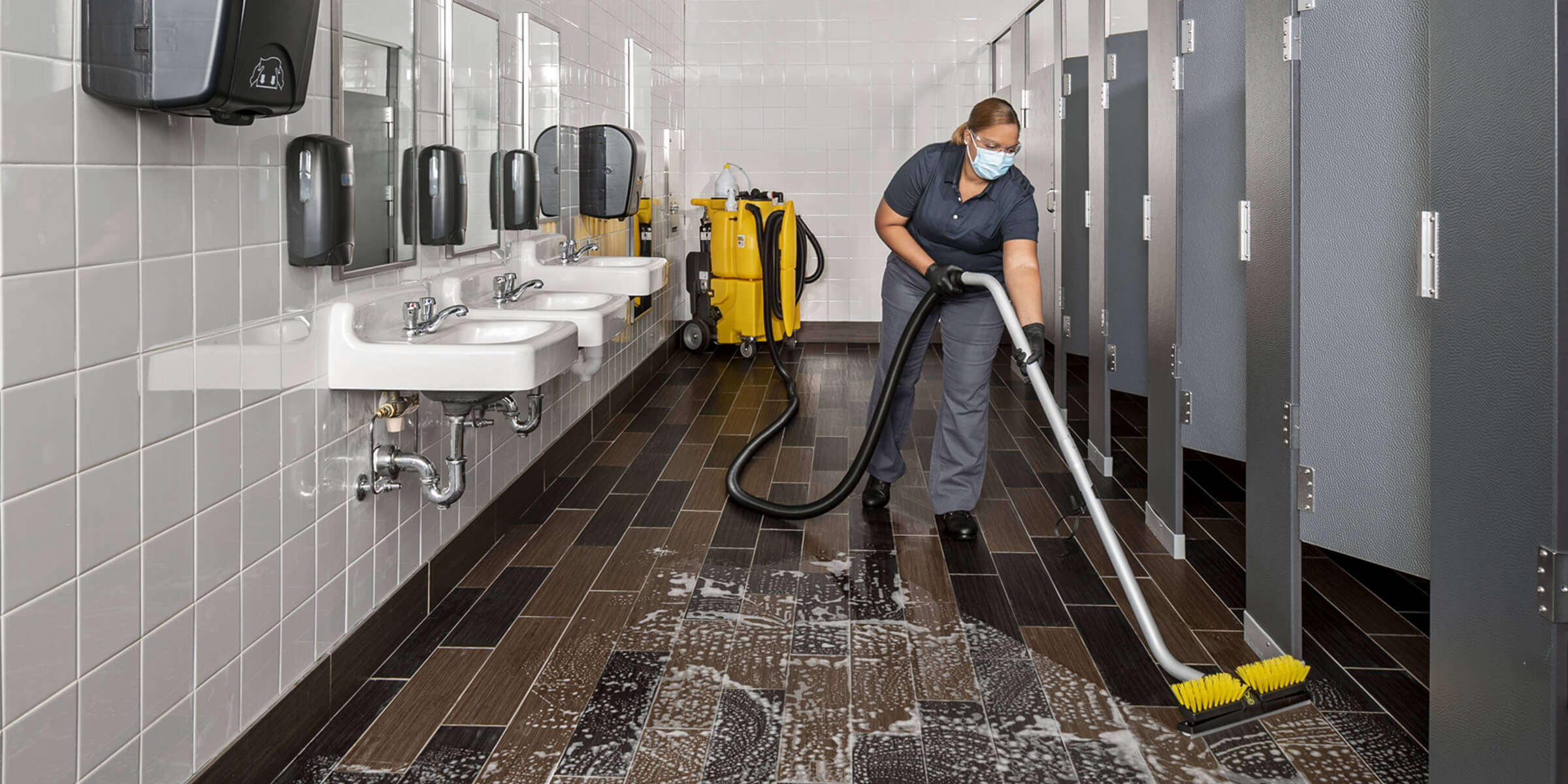 Restroom cleaning is a top building maintenance concern in every industry. Public restrooms are the main source of bacteria within buildings, and those germs can make their way throughout your facility quickly. Without hygienically cleaned restrooms, you can't have a truly healthy building.
Kaivac cleaning machines clean better than a mop and bucket while also cutting labor, chemical and equipment costs. These No-Touch Cleaning systems combine automatic chemical metering and injection, a powerful wet vacuum and indoor pressure washer into a single integrated system. The chemical metering ensures accurate dilution and a savings of up to 90%!
Kaivac machines also significantly increase productivity compared to traditional cleaning methods. It takes about three minutes to clean a restroom fixture according to ISSA. With Kaivac, you can cut that time down to just one minute, leaving surfaces sparkling clean and hygienic.
Kaivac Means Clean Floors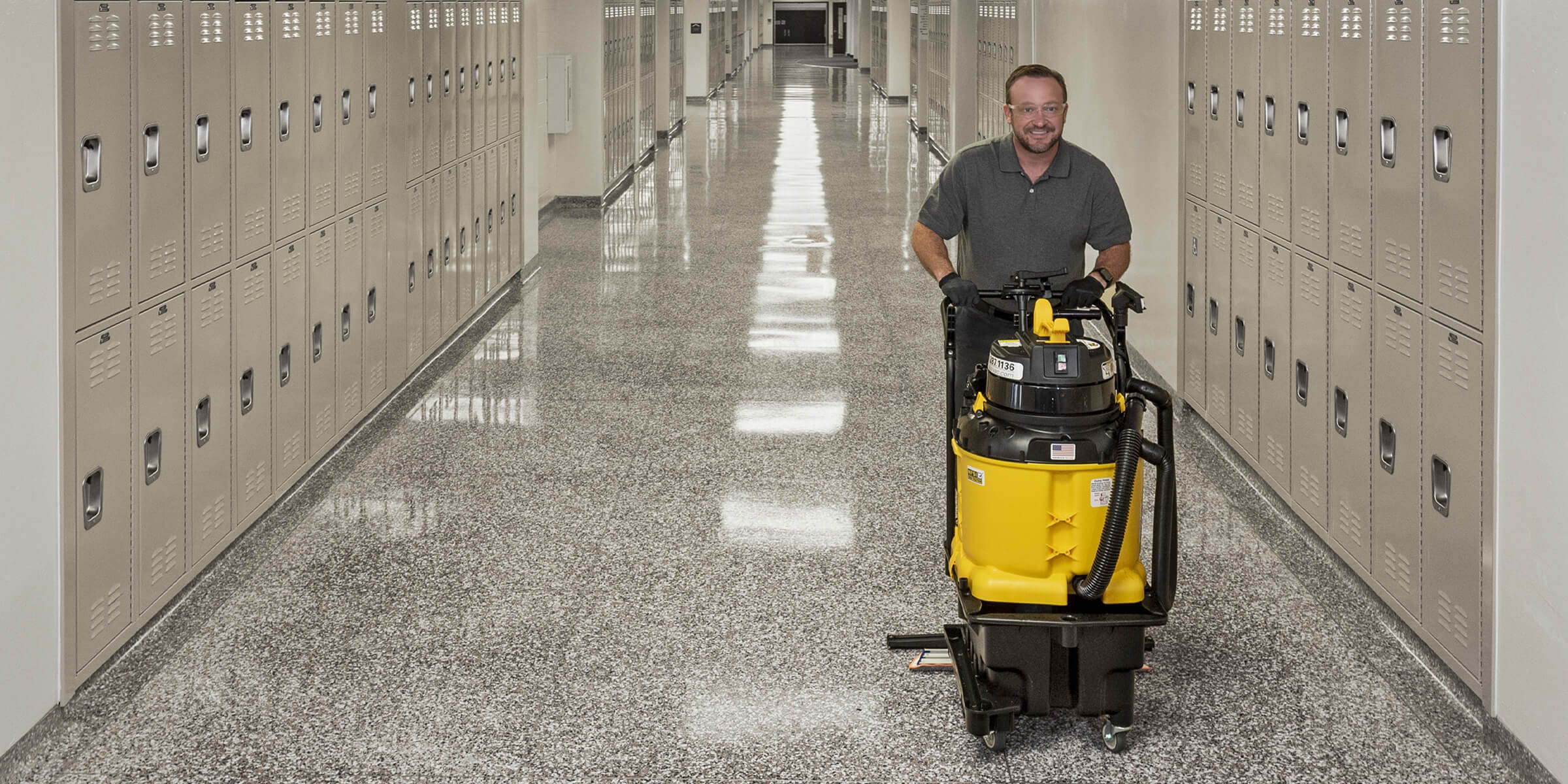 Unclean and unsafe hard floors are a hazard for the safety, health and reputation of your facility and business. Kaivac's AutoVac Stretch floor cleaning machine completely removes pathogens and soil while reducing the risk of slip-and-fall accidents. Best of all, it costs far less than a walk-behind floor scrubber.
Interested in learning more about how Kaivac No-Touch Cleaning Systems can make your facility cleaner, safer and healthier? Contact Chemcraft today to schedule your free demo!