Today, Illinois public health officials reported over 6,000 new cases of COVID-19, and 20 additional deaths were reported. Since the pandemic began, our state alone has reported 423,502 cases and 9,810 fatalities. As public restrictions go back into effect across Illinois in an attempt to curb the spread, we are again reminded of the important of continuing to practice regular, frequent disinfection of high-touch areas. This is one of the best ways to reduce the transmission of coronavirus and flu and to make your facility healthier and safer.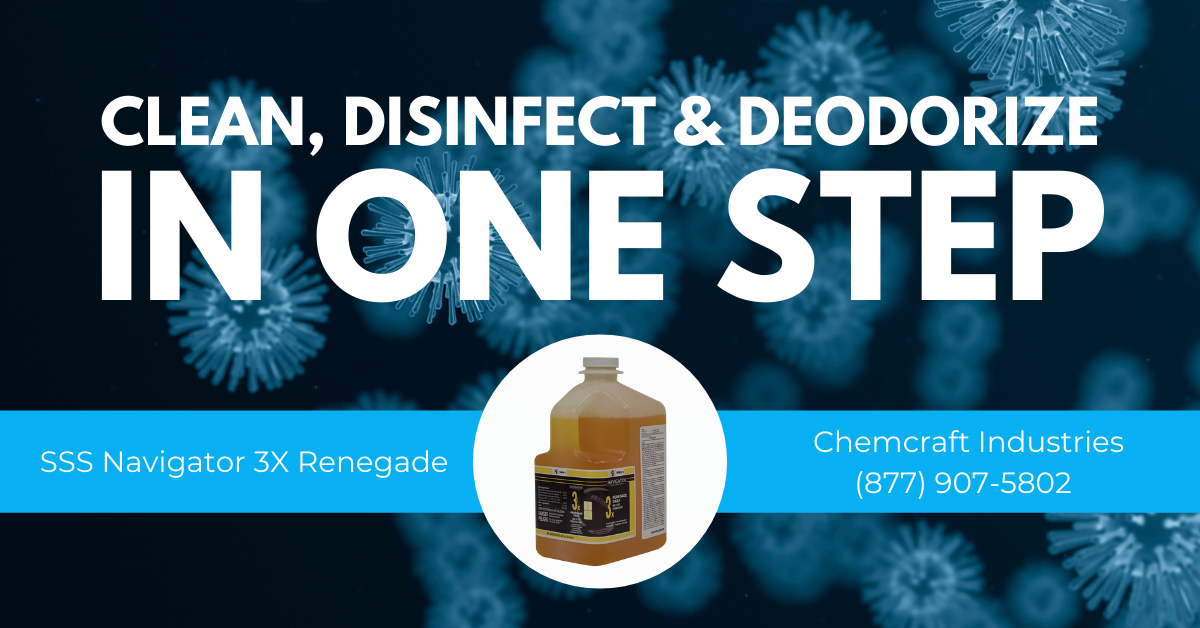 Clean with Confidence
3XRenegade Daily Disinfectant from Triple S is three times faster than traditional disinfectants. Surfaces no longer have to stay wet with disinfectant for ten minutes — this formula kills germs in just three!
Designed for schools, healthcare facilities and any place where the public gathers, Renegade Daily Disinfectant is effective against a broad spectrum of viruses, bacteria and fungi.
We highly recommend this solution for disinfecting frequently-touched objects like door handles, tray tables, bedside furniture in hospitals, waste receptacles, sinks and faucets, light switches, railings, fixtures and exercise surfaces.
In just one labor-saving step, Renegade cleans, disinfects and deodorizes.
This formula simply saves money, saves time and saves labor, and recommend it for any facility manager working to create a cleaner, safer and healthier space.
Click here to order now from our convenient online catalog, or give us a call at 877-907-5802 to learn more!