What's the top building maintenance concern year after year? Restroom cleaning! Strong impressions about your facility are made in restrooms, and they also harbor more germs and bacteria than any other space. Keeping them clean is essentially to creating a safer, healthier environment for building occupants.
Mops have been the go-to choice for restroom floor cleaning for as long as they've been in janitors' closets, but we now know that mops spread more bacteria and contaminants than they remove. Mopping can also lead to repetitive-motion injuries, putting your cleaning team at risk.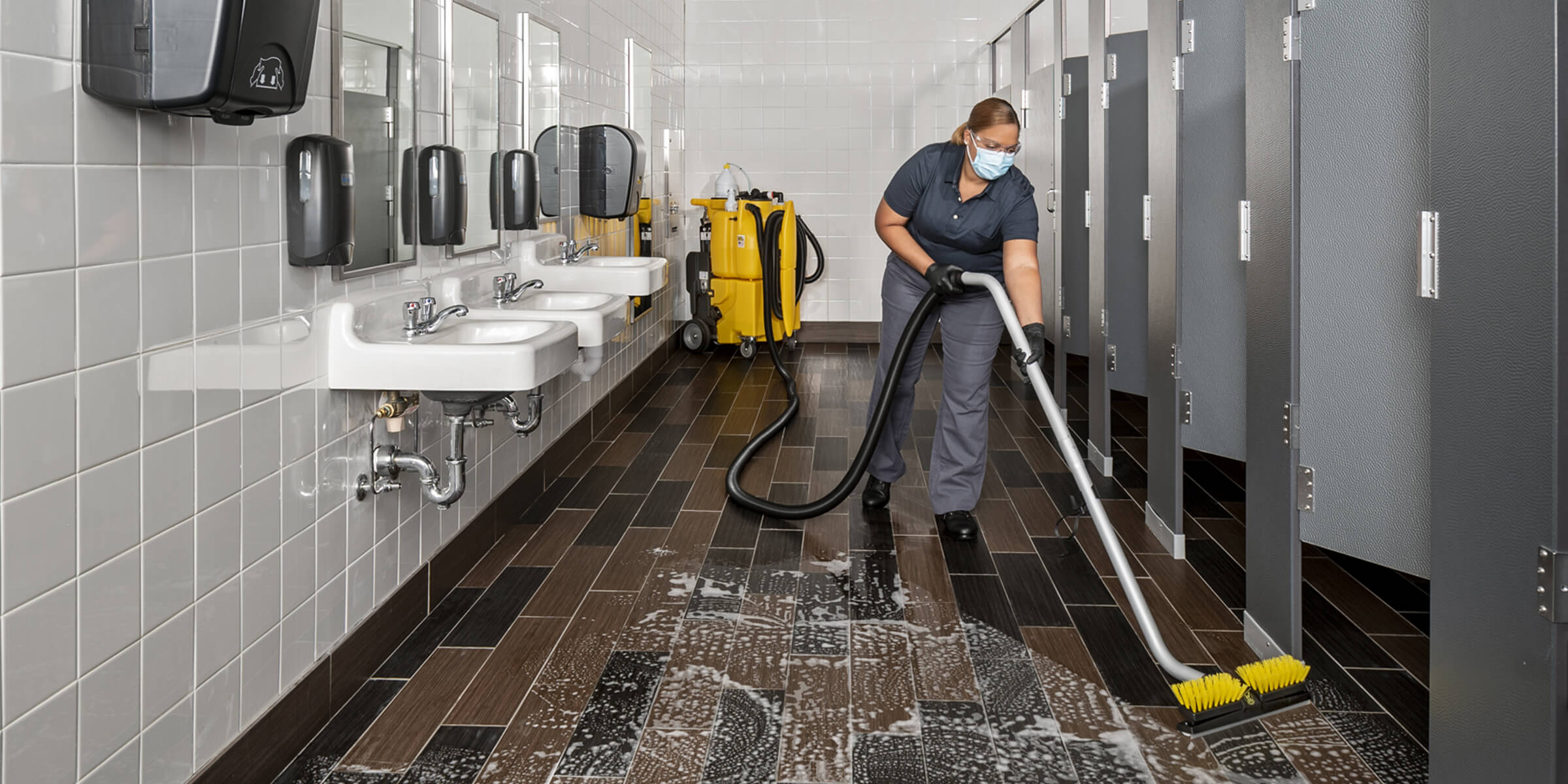 Kaivac Restroom Cleaning Machines are Efficient and Ergonomic
Kaivac's restroom cleaning equipment allows you to actually remove restroom contaminants instead of just moving them around. These machines are up to 60 times more effective at removing bacterial contamination than mops!
In addition to cleaning better, Kaivac restroom cleaning machines reduce chemical, equipment and labor costs. Innovative technology combines an indoor pressure washer, powerful wet vac and automatic chemical metering and injection into one single integrated system, resulting in dramatically improved productivity. ISSA estimates it takes about three minutes on average to thoroughly clean a restroom fixture, but with the Kaivac system, that time is reduced to just one minute.
Your workers will also appreciate the ergonomic features of Kaivac cleaning machines. They'll never have to crawl around floors or around fixtures to scrub surfaces by hand! Any team member, regardless of physical ability or stature, can use Kaivac's cleaning systems to deep clean.
Interested in seeing Kaivac in action? Watch the video below and contact us today to schedule your free demo!